I'm not sure why, but I swear there is nothing more refreshing during the summer months than a freshly made Orange Julius. If given the choice, I would choose one over a milkshake any day! And that says a lot considering my hankering to turn just about any dessert combination into a milkshake of some sorts
.
So why all the love for a simple Orange Julius? Three reasons - they're simple, they're good & my mama taught me how to make them!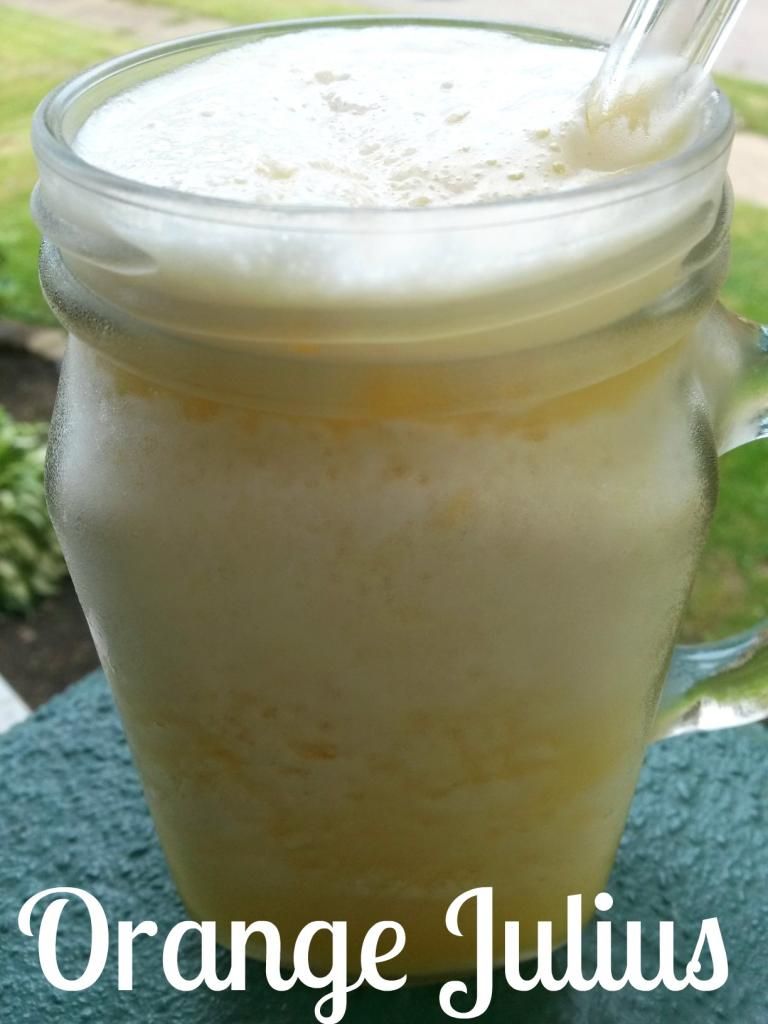 Orange Julius
A wonderfully refreshing drink made with just a few simple ingredients.
Ingredients
orange juice

ice cubes

splash of milk

½-1½ tsp.

vanilla extract

brown sugar, if desired
Instructions
In a bender, add desired amounts of ice & orange juice.
Then add a splash of milk, desired amount of vanilla (depending on how much you're making) & a bit of brown sugar if you'd like to add a touch of extra sweetness.
Blend until smooth & enjoy!
Details
Prep time:
Cook time:
Total time:
Yield: